The first of Carrie Underwood's 6 shows at The Theatre at Resorts World Las Vegas starts Wednesday, December 1st.

Carrie can't wait to start her Reflection shows, "We are super excited to get to have a residency in Las Vegas. When you think about Las Vegas, you do think about incredible shows, and to be a part of that legacy is exciting."
With her first residency, this is also the first time that Carrie's fans will be coming to her, instead of her going to their local venue, "Touring is one of my favorite things I get to do as a performer. I love being on the road and coming to the fans where they live but it will also be fun to get to do multiple shows in one place where people will be able to come to get that concert experience and have some fun in Las Vegas at the same time. It's such a special honor to be one of the first artists to get to perform in a brand new, beautiful, state-of-the-art theatre at such an exciting new destination as Resorts World Las Vegas."
Carrie also shared the meaning behind her show's title, Reflection, "The show title refers to the fact that this show will reflect the amazing journey I've been on for the past 16 years, as well as a glimpse into what lies ahead"
Carrie Underwood recently shared a video where she finally got to see the space that she'll call "home" for her next few shows…
Now, if you can't get to Vegas to see Carrie Underwood's Reflection show this December…don't fret. Additional shows have been added for March 2022 (23rd, 25th, 26th, 30th) and April 2022 (1st, 2nd)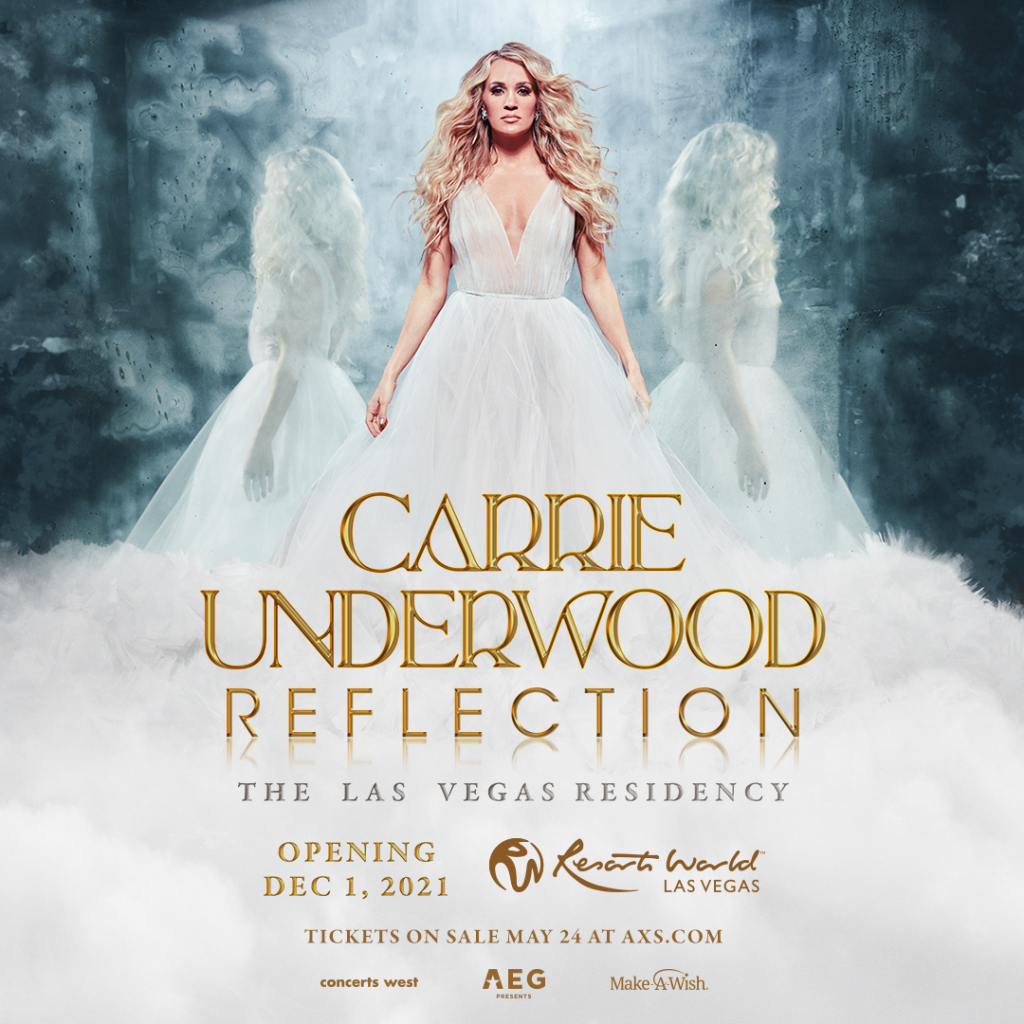 Of course while this is Carrie's first residency in Las Vegas, she has performed several concerts there, and even shared a story on The Tonight Show Starring Jimmy Fallon about going to see Guns N' Roses in concert in Sin City as a fan.
Carrie Underwood fans who make the trip to see Reflection will be treated to a long list of hit songs – including Carrie's classic "Before He Cheats."
Photo Credit: Jeremy Cowart