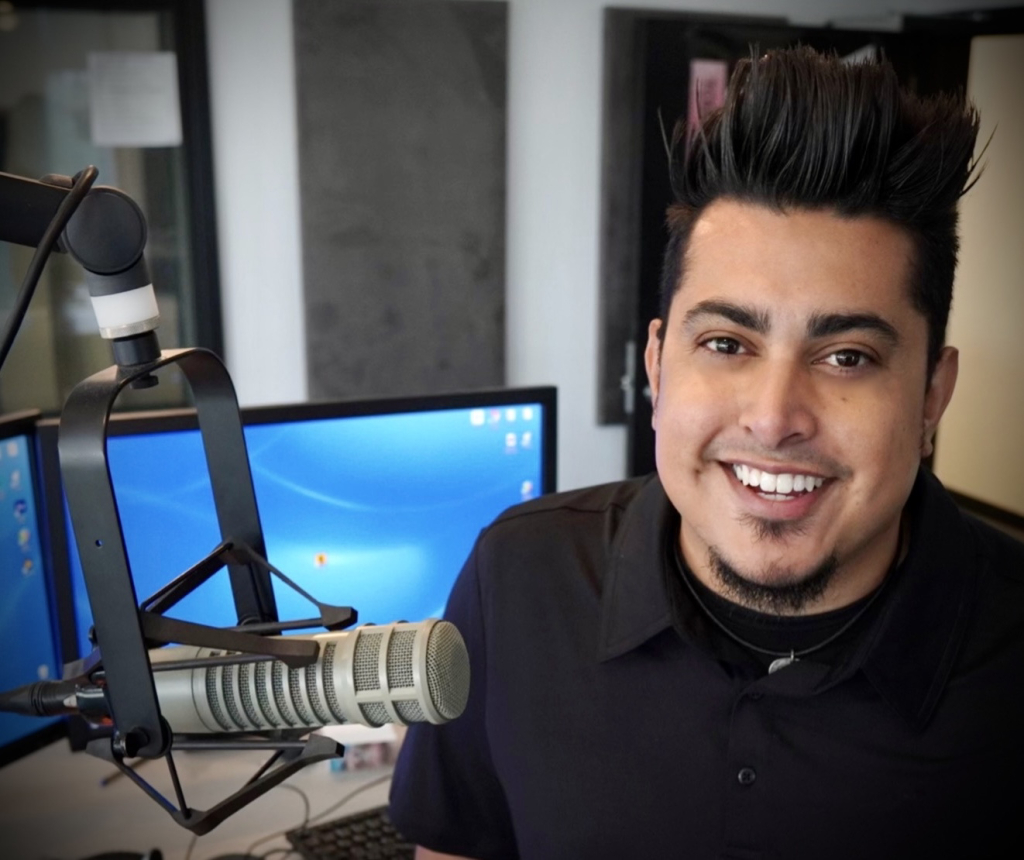 Joe on the Go is no stranger to Kiss Country or the area. Joe is a valley native who was born and raised in Selma, Ca. He is the youngest of three children which makes it easy for him to fall in the role of the feisty little brother. Music has always been a passion of his. At the age of 10 he began playing the drums. He eventually furthered his musical training in high school and college. Joe has a vast knowledge about music and pop culture that often surprise those around him. Most people don't expect him to have such an eclectic taste for his age.
Joe was able to put his skills to test while he was in college. That was also the first time he discovered his love of radio. In 2016 Joe graduated from Fresno State with a degree in Mass Communications and Journalism with the emphasis on Broadcast Journalism and Public Relations. Joe gets to use both skill sets while both on and off air. When he first got into radio he earned the "On the Go" by working various events for the station and in the community.
Joe is the "single guy" on the morning show and often gets made fun of for his love chicken nuggets and hot pockets. He can't help that his active lifestyle doesn't allow him time to cook which is sad because he is a big foodie. Joe may seem like a big ol' kid but he has a surprisingly good sense of direction which makes him the perfect wingman for your morning commute.