93.7 Kiss Country has partnered with the Valley Crime Stoppers to help stop crime in the Valley. With your continued support, we have been hard at work to help make Fresno and the surrounding communities a much safer place to live. If you want to report a crime or provide tips anonymously, reach out to the Valley Crime Stoppers with your information.

TIP LINE 888-498-STOP (7867)
or
Submit Your Tip Anonymously on ValleyCrimeStoppers.org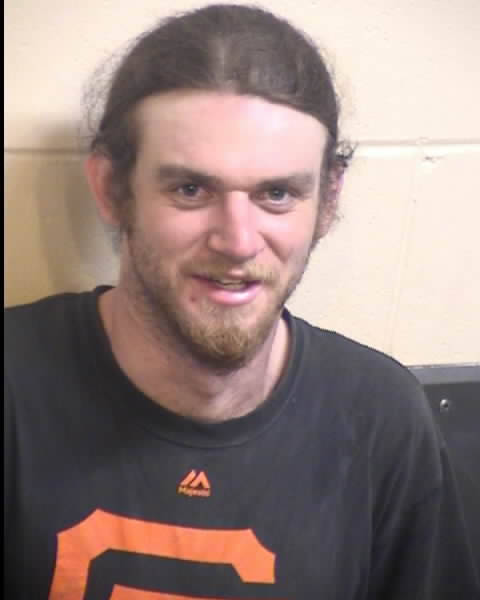 The Fresno County Sheriff's Office most wanted person of the week is:
Dalton Bradley of Auberry. A judge has issued a bench warrant for failing to report to court on charges of domestic violence, assault and vandalism.
The incident began as a woman got into an argument with her boyfriend, Dalton Bradley. As she tried leaving in her car, Bradley broke out her vehicle's windows and then reached inside, punching her face several times. The woman was able to leave the area and file a report with the Fresno County Sheriff's Office. Deputies responded and began an investigation. They later located Bradley and arrested him. They booked him into the Fresno County Jail where he spent three days in custody. He was released after posting bond.
Dalton Bradley is white, 24 years old, 6'0", 155 lbs. with blue eyes and brown hair.
If you know the location of Dalton Bradley, please call Crime Stoppers at 498-7867. All tips remain anonymous and you may be eligible for a reward of up to $1,000.
If you have information on a wanted felon, call the confidential tip line and provide the information. You will not be asked to leave your name, but will be given an access code. If your tip leads to the arrest of a wanted person you could earn up to $2,000. Then call the tip line the following week and give your access code. You will be informed if your tip leads to the capture of a wanted person. If it has, you will be told how to collect your money over the phone.
TIP LINE 888-498-STOP (7867)
or
Submit Your Tip Anonymously on ValleyCrimeStoppers.org