The holidays are over and you may have noticed your favorite pair of jeans aren't fitting the way they did a few months ago. Hi, this is Jody Jo. It's a New Year and time to remove the extra holiday weight, but choosing the right gym can be overwhelming since there are so many to choose from. There is ONLY one medically based fitness facility in Visalia and that is The Lifestyle Center!
They have everything: massage therapy, personal trainers, two indoor pools, an indoor track, a rock wall, indoor gymnasium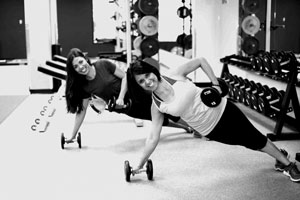 where you can play indoor volleyball, basketball, and a variety of children's activities. They even have a kid zone where the childcare staff are CPR/AED and Trustline certified so you know your little one is in great hands while you are working out. Conquer your new year's resolution; change your lifestyle at The Lifestyle Center in Visalia.
To learn more about The Lifestyle Center, go to TheLifeStyleCenter.com
SPONSORED BY:

HEALTHY WEIGHT MONTH FACTS
January is the month to start something new! While losing weight and getting fit is the top resolution each year, more than 50% of us will give up on achieving our goals within 6 weeks. However, the long term benefits of reaching and maintaining a healthy weight are worth the effort.
Decreased risk of diabetes; improved heart health; better sleep; increased energy levels; improved self-esteem and quality of life are just a few benefits of maintaining a healthy weight.
To learn more about The Lifestyle Center and how they can help you start your journey to improved health and fitness visit TheLifestyleCenter.org
Healthy Weight Tips for Success
Maintaining a healthy weight isn't just about how you look. It's important for your health. Many aspects of your overall health are directly affected by your weight:
• Maintaining a healthy weight can lower your risk of many conditions including heart disease, stroke, diabetes and high blood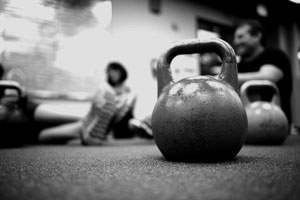 pressure.
• A healthy weight can also reduce your risk for many different types of cancer.
• A healthy weight takes strain off of your joints, ensuring you can live an active lifestyle with full mobility and pain-free.
• Losing and maintaining weight can give you more energy and help you cope better with stress.
• Even a small weight loss (just 5–10 percent of your current weight) will help to lower your risk of developing weight-related diseases.
• Losing 1–2 pounds per week is a reasonable and safe weight loss. Losing weight at this rate will help you to keep off the weight. And it will give you the time to make new healthy lifestyle changes
How do I know if I am at a healthy weight?
Though the amount that you weigh is an important number to pay attention to, it doesn't give a complete picture of your body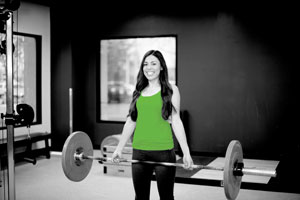 composition. It's important to know two important factors to determine if you are healthy:
1. Body Mass Index (BMI): Your BMI accurately estimates your total body fat. And, the amount of fat that you carry is a good indicator of your risk for a variety of diseases. Find a calculator online or talk to your doctor. A BMI of 25–29.9 is considered overweight and a BMI of 30 or over is considered obese.
2. Waist Circumference: Your waist circumference is also an important measurement to help you figure out your overall health risks. If most of your fat is around your waist, then you are more at risk for heart disease and diabetes. To decrease your risk, your waist measurement:
a. Should not be greater than 35 inches for women
b. Should not be greater than 40 inches for men