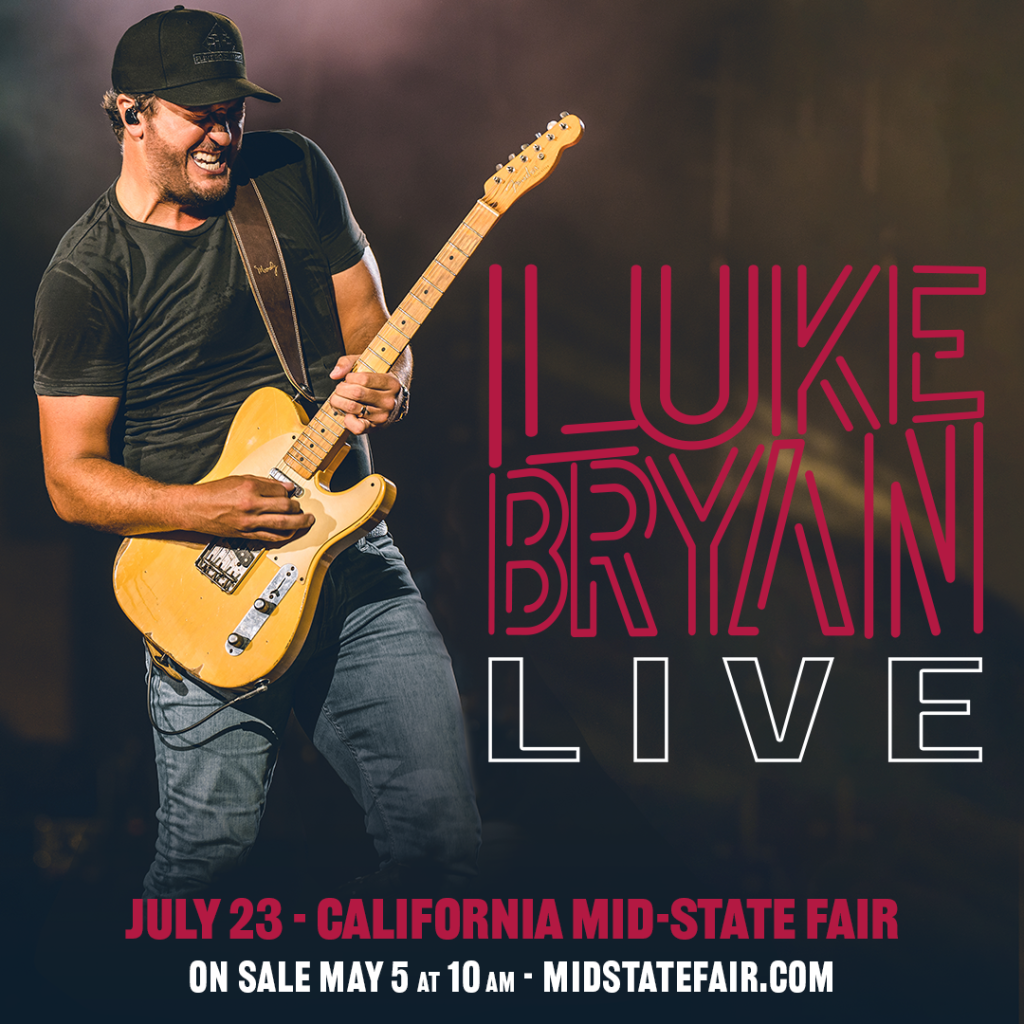 93.7 Kiss Country is proud to welcome Luke Bryan to California Mid-State Fair on Sunday, July 23, 2023 at 7:30 PM to the Chumash Grandstand Arena at the Paso Robles Event Center.
Luke Bryan
California Mid-State Fair
Sunday, July 3, 2023 – 7:30pm
Chumash Grandstand Arena at Paso Robles Event Center
Paso Robles, CA
Bio
Country music superstar and television personality Luke Bryan has released 30 No. 1 hits, sold 13 million albums, and garnered nearly 20 billion worldwide streams during his illustrious career. His headline concert tours have played sold-out shows for millions and millions of fans, and he has won 50+ major music awards, including five wins as Entertainer of the Year. In 2023, Luke Bryan is back for his sixth season as a celebrity judge on ABC's American Idol. Check out more about Luke Bryan on his website LukeBryan.com, and follow him on Facebook, Twitter, Instagram, YouTube and TikTok.
Buy Tickets
Tickets go on sale Friday, May 5 at 10:00am. Tickets and information available online at MidStateFair.com
Venue: Chumash Grandstand Arena at Paso Robles Event Center