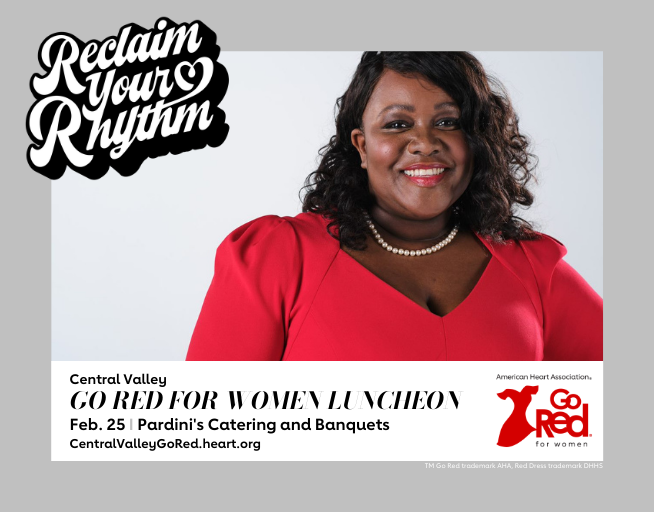 93.7 Kiss Country is a proud sponsor of the Go Red for Women Luncheon supporting the American Heart Association on Friday, February 25th.
Go Red for Women Luncheon
Friday, February 25, 2022
11:00am – 1:30pm
Pardini's Catering and Banquets
2257 W. Shaw Ave. 
Fresno, CA 93711
The Go Red for Women experience continues to be the cornerstone of the Go Red for Women movement in local communities. This empowering gathering focuses on preventing heart disease and stroke, sharing stories of people impacted by cardiovascular disease and raises critically needed funds to save more lives.
For more information please visit ahafresno.ejoinme.org