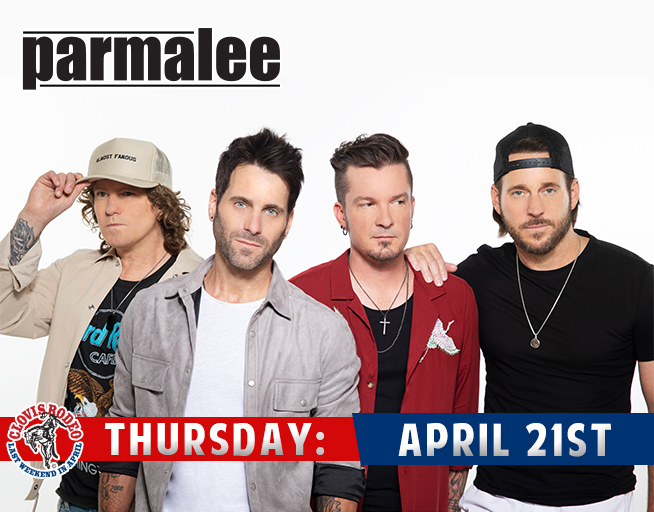 93.7 Kiss Country is proud to welcome Parmalee to the 108th Clovis Rodeo. Join us as he kicks off night number two on Thursday April 21, 2022.

Rodeo Performance & Parmalee
Thursday April 21, 2022
Clovis Rodeo Grounds
748 Rodeo Dr, Clovis, CA 93612

Ticket prices range from $20.00 to $35.00. There is no additional charge for concerts. Ticket buyers are encouraged to take advantage of a concert ticket package; with the purchase of any two concert night tickets you receive $5.00 off or buy all three concert night tickets and receive $10.00 off.