93.7 Kiss Country is counting down the days until the 105th Clovis Rodeo! Listen to win tickets to see Russell Dickerson April 25th and Aaron Watson April 26th at the 105th annual Clovis Rodeo. Tickets are on sale now but you can win them now.
Starting Monday April 15th listen through out the day for your chance to win tickets to both concerts at the Clovis Rodeo.  Start your morning off with Gnarley Charley and Jody Jo, Erica Pierce in Middays and Carp in the Afternoon for your chance to win.

When you hear the cue to call, pick up the phone and call the 93.7 Kiss Country Studios at 1.800.767.KISS (5477) and you could pick up tickets to see Russell Dickerson and Aaron Watson.
Clovis Rodeo 2019
Russell Dickerson
Thursday, April 25th – 8:30 PM*
(*after PBR Bull Riding Velocity Tour ends)
&
Aaron Watson
Friday, April 26th – 8:30 PM*
(*after Rodeo Competition ends)
Clovis Rodeo Grounds
Clovis, Ca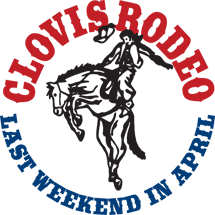 105th Annual Clovis Rodeo
Thursday, April 25 – PBR Bull Riding Velocity Tour and Russell Dickerson in Concert
Friday, April 26 – Rodeo Performance and Aaron Watson in Concert
Saturday, April 27 – Clovis Rodeo Parade, Rodeo Performance & Clovis Rodeo Dance
Sunday, April 28 – Rodeo Performance
Clovis Rodeo Grounds
Clovis, Ca

One of the top rodeos in America and one of the oldest, the 105th Clovis Rodeo will take place April 25-28, 2019. Located in California's Central Valley, the rodeo is a celebration of the community's western heritage.
The Clovis Rodeo has grown into one of the top two rodeos in California and top ten across the nation. Making its debut in 2017 as one of only nine PRCA Gold Tour Rodeos in California, it is responsible for bringing some of the sport's world champions and top cowboys to the state.
The Clovis Rodeo opens on Thursday, April 25 with the return of the PBR Bull Riding Touring Pro-Division and some of the rankest bulls and toughest up and coming cowboys in bull riding. Three days of PRCA Gold Tour Rodeo action will follow along with the popular Clovis Rodeo parade on Saturday, April 27.

Watch for great local talent performing daily on the Coors Light Stage prior to each rodeo performance with your paid admission. Coors Light Stage artists/times subject to change.
Thursday, April 25 at 5:15 PM -The Danny Millsap Honky Tonk Band
Friday, April 26 at 4:15 PM – Nate Ryan's BandWagon
Saturday, April 27 at 12:45 PM – JJ Brown
Sunday, April 28 at 12:45 PM – Jason Cade

Tickets are on sale now! Tickets and information are available online at ClovisRodeo.com or at the Clovis Rodeo Box Office. See Box Office hours below.
Fans wanting to purchase tickets can take advantage of extended hours at the ticket office for two days only on Thursday, January 17th and Friday, January 18th from 9:00 a.m. to 7:00 p.m. (The Rodeo's ticket office at the rodeo grounds will reopen again in March and remain open through April.)
 Tickets are available at any time on at ClovisRodeo.com.