93.7 Kiss Country is proud to announce that Aaron Watson will be the Friday Night Featured Artist at the 105th Annual Clovis Rodeo! The show takes place after all the Clovis Rodeo action on Friday, April 26th at the Clovis Rodeo grounds.
Aaron Watson
Friday, April 26th – 8:30 PM*
(*after Rodeo Competition ends)
Clovis Rodeo Grounds
Clovis, Ca
Aaron Watson continues to be one of country music's biggest DIY success stories,  with his latest effort, "Kiss That Girl Goodbye," the solely self-penned lead single from his forthcoming studio album. The lyrically driven, up-tempo percussive stunner is the first glimpse into Watson's brand-new studio project, Red Bandana.  Slated for release in 2019 on his own BIG Label Records and distributed by ADA Worldwide, the album has already landed on "the most anticipated country albums of 2019" lists including Saving Country Music and The Boot.
Watson's last studio album Vaquero launched into the Top 10 on the Billboard 200 Albums chart with his biggest career sales debut to date, and at #2 on the Top Country Albums chart. Texas Monthly, Billboard, Rolling Stone Country, Noisey, CMT, The Boot and more have all featured the new music. Vaquero is the follow up to his history-making album The Underdog, which debuted at #1 on the Billboard Top Country Albums chart, making him the first-ever independent, male country artist to debut in the coveted top spot. The album features "Outta Style," his record-breaking Top 10 and BMI award-winning hit on country music's national radio airplay charts and top 40 hit "Run Wild Horses."  Watson wrapped 2018 with two new projects, Live at the World's Biggest Rodeo Show, Watson's 14th album and his first live album in nearly a decade, and his first ever Christmas collection, An Aaron Watson Family Christmas.
The singer/songwriter's rise has been paved by years of hard work and perseverance. Twenty years, over a dozen recorded albums, more than 2,500 shows in the U.S. and Europe, the Texas native is determined to stay true to his roots and deliver music directly to his fans
…Learn More aaronwatson.com.com
Join 93.7 Kiss Country for the 105th Clovis Rodeo April 25-28, 2019. One of only nine PRCA Gold Tour Rodeos in the nation! Great concerts, world champion cowboys and the best bucking stock in the sport come to Clovis every April because they say the fans are second to none. Grab your boots, grab your hat and join us for the 105th Clovis Rodeo.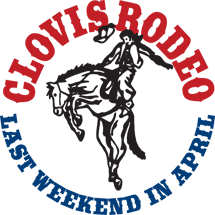 105th Annual Clovis Rodeo
Thursday, April 25 – PBR Bull Riding Velocity Tour and Russell Dickerson in Concert
Friday, April 26 – Rodeo Performance and Aaron Watson in Concert
Saturday, April 27 – Clovis Rodeo Parade, Rodeo Performance & Clovis Rodeo Dance
Sunday, April 28 – Rodeo Performance
Clovis Rodeo Grounds
Clovis, Ca

Watch for great local talent performing daily on the Coors Light Stage prior to each rodeo performance with your paid admission. Coors Light Stage artists/times subject to change.
Thursday, April 26 at 5:15 PM – The Danny Millsap Honky Tonk Band
Friday, April 27 at 4:15 PM – Nate Ryan's BandWagon 
Saturday, April 28 at 12:45 PM – JJ Brown (After Party 5:30PM-7:30PM)
Sunday, April 29 at 12:45 PM – Jason Cade

Tickets and information are available online at ClovisRodeo.com or at the Clovis Rodeo Box Office. See Box Office hours below.


Tickets are on sale for the 105th Clovis Rodeo. Always the last weekend in April it is one of the most popular events in Fresno County and takes place April 25-28, 2019.  Fans wanting to purchase tickets can take advantage of extended hours at the ticket office for two days only on Thursday, January 17 and Friday, January 18 from 9:00 a.m. to 7:00 p.m. (The Rodeo's ticket office at the rodeo grounds will reopen again in March and remain open through April.) Tickets are available at any time on at ClovisRodeo.com.